The heart of Final Fantasy 14: Realm Reborn lies on mounts as it is the only means of transportation that can let you level up at ease. Collecting every other possible FFXIV mounts is certainly not an easy task.
The mounts will get added to your player profile by completing certain tasks and tweaks in the gameplay. Before starting to read through our Ffxiv mount guide in detail, simply make sure you collect at least 15 of it from the starting zones to unveil the flying skill.
There are numerous mounts you can get to explore while playing Final Fantasy XIV, and each one of them holds onto a unique action. The distinctive mounts in FF14 get categorized into two groups, namely, 
Ground mounts
Flying mounts
The FF14 MSQ (Main Scenario Quests) creates and develops an interesting storyline. To complete every other quest scenario, as a player you need to have relevant mounts on-board.
Obtaining the First From The Available FFXIV Mounts
As mentioned earlier, players can obtain first mount after joining the Grand Company in Level 20. By reaching this level, you will get a premium membership from any one of the Grand Companies, which does have a huge impact on the ffxiv main story quests.
After completing the sign-in process with the Grand Company, you will get a Grand Company Chocobo. The Chocobo is an ostrich look-alike creature that contributes much to the Final Fantasy's mythology and many ardent fans of Final Fantasy VII can identify it at ease.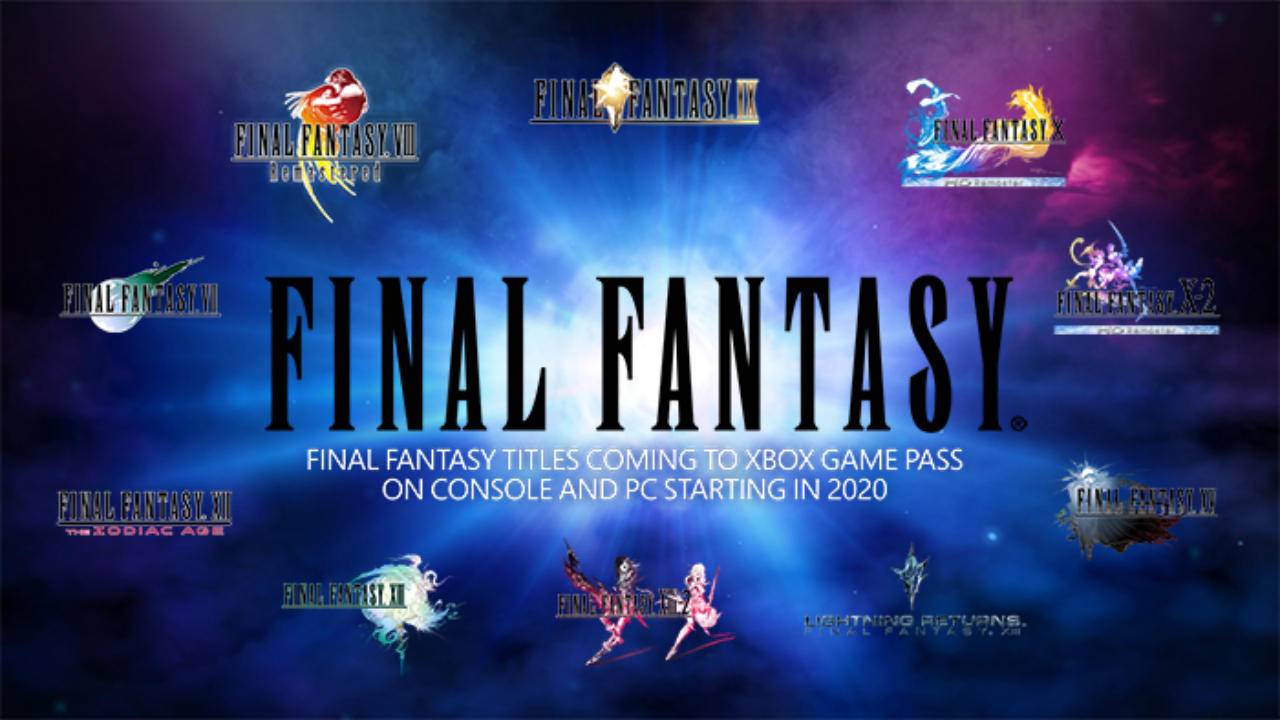 Chocobo holds onto travel boosting and speed up benefits that can let you enter into the next scenarios without facing many hurdles.
FF14 Easy mounts List with Ways to Obtain Them
The following is the set of final fantasy 14 mounts that players can obtain and use as per the guidance list and points below. Additionally, make sure to give it a read so that you can keep traveling in Final Fantasy 14 bypassing any obstacle that comes by your way.
1. Adamantoise
Known as Thavanair's native, the Adamantoise were once impossible to attain. From the consistent efforts made by FF14 game enthusiasts, now anyone can easily get to access this particular mount.
Moreover, you will get this particular mount automatically to your account by the Manderville's Gold Saucer. You must have 200,000 Manderville Gold Saucer Points (MGP) to purchase and add them to your gaming profile.
If you are short of MGP, then earn tokens by playing and completing mini-games like Triple Triad, Chocobo Racing, and much more. Trade earned tokens to acquire the needed MGP. Alternatively, players who have lesser MGP on-board can purchase MGP using Gil.
You must at first travel towards Manderville's Gold Saucer by wisely using the airships that you have earlier been rewarded by the city-states. Complete 'It Could Happen to You' quest to start using the airship. Also, acquire access to this particular quest by completing any one the main FF14 MSQ like Lominsan Envoy, Ul'dahn Envoy, or Gridanian Envoy.
2. Aerodynamics System
Complete the ffxiv msq list till 'Blaze of Glory V' to start flying single-handedly. Win 100 Fields of Glory matches from any one of the joined Grand Companies to let Aerodynamics System get added to your FF14 gaming profile. In-default, the Fields of Glory quest gets automatically unlocked for FF14 players who have completed the Frontline quest.
3. Ahriman
Ahriman mounts in FFXIV shall get automatically added to your account if at all you have earlier paid for 90 days active subscription. Popularly called as the Voidal Resonator, this particular mount comes under the Rank 3 Reward section. The Ahriman ff14 mount quest can be vitally used to fly around places as per your need.
4. Aithon
Aithon gets dropped from the Ifrit within the Bowl of Embers. You must form a party of 8 players to obtain this level 50 trial. The only way to unlock this trial is by participating in the Ifrit Ain't Broke ffxiv msq list and Make sure to complete 'Quake Me Up Before You Go O'Ghomoro' and defeat Titan at the 'Navel Extreme' to complete the FF14 mount quest and attain Aithon.
5. Alte Roite
Obtain this mount in ffxiv by completing the quest named 'Alte Roite Prism'. After successfully completing the quest, Alte Roite will be dropped from the Deltascape V4.0.
6. Amaro
Complete the achievement named 'Life of Adventure IV' to get Amaro added to your FF14 mounts list. You must be in level 80 in all the DoM and DoW to get indulged in this quest and acquire Amaro to fly around.
7. Amber Draught Chocobo
You need to have at least 8 Gold Chocobo premium feathers to trade and buy this particular mount. If you are low in the count with Gold Chocobo Feathers, then obtain it by participating and completing the Recruit Friend Campaign. You just need to find and recruit two of your friends to let this particular mount affordable in the first place.
For recruiting one friend you will be provided with 5 Gold Chocobo Feathers, and for recruiting two friends, the number doubles up. After recruiting a friend if at all they have subscribed for a period of 150 days then your FFIV gaming profile will be gifted with 5 more Gold Chocobo Feathers.
8. Aquamarine Carbuncle
You need to have an account to access this particular mount. Visit FFXIV: Mog Station, log in using your gaming credentials, and then obtain the mount. You can make use of it for multi-characters in one gameplay. The purchased amount shall get applied to every other character present within the gaming account.
9. Archon Throne
Rewarded by the Manderville's Gold Saucer, the Archon Throne as the name says is a throne type of mount. You need to trade-in about 750,000 MGP to get this mount and complete every other upcoming FF14 Quest list at ease. Low in MGP, get indulged in mini-games and other possible activities to earn tokens that can be traded for MGP.
10. Astrope
This mount has been released with the 3.3 Patch of Revenge of the Horde. As this is a two-seater type of mount, you can fly together with your fellow teammate.
You have to complete the quest named 'I Hope Mentor Shall Notice Me VI' to add this mount to your profile. Alternatively, you can achieve it by completing about two thousand duties through the Duty Roulette: Mentor.
11. Arrhidaeus
This savage A12S third chest is among ff14 easy mounts and comes as a mount drop from the Alexander. The Alexander is recognized as the creator soul and having this particular ffxiv mount shall yield more benefits. Make sure to watch over it to grab them at ease.
12. Auspicious Kamuy
This mount gets dropped from the extreme of Jade Stoa. If at all you have missed obtaining this mount in this mentioned level then you can trade them for 99 Byakko Totems within Eschine.
13. Battle Lion
You need to represent as a Paladian to unlock this particular mount achievement. Complete the extreme trials, 300 dungeons and the leveling duties or duty roulette dungeons to let this type of ffxiv mounts get added to your gaming profile.
14. Battle Panther
If you are representing the gameplay as a Dark Knight then this particular mount shall benefit you more when compared to the other ff14 mounts. Complete leveling duties, roulette dungeons, extreme trials and 300 dungeons get this mount added straight to your profile.
15. Battle Bear
This particular mount shall help gamers who are at the moment representing the Warrior Class. If you are a Warrior, then unlocking this achievement shall bring in multiple benefits in one roof
16. Black Chocobo
Finding it difficult to get through the ff14 quest list then this is the mount that you must obtain in the first instance.
Can be used as a single-seater mount to fly and complete any quest without facing many hurdles. You have to bypass MSQ Divine Intervention to let Black Chocobo get added to your mount list.
17. Battle Tiger
The Batter Tier mount can be easily obtained after completing the 'Tank You Gunbreaker III' achievement. Either you need to complete the Extreme Trials (level 61+), 60, 70, or 300 dungeons to get hold of this mount.
18. Behemoth Horn
If you are an active subscriber then this mount is all yours. You must have paid for a subscription for a period of 270 days to add this mount to your collection. The mount will automatically be added to your profile and is said to be the Rank 5 Reward.
19. Bennu
This bird is known to have reborn after drinking from the aether that flowed through the immortal Phoenix, which appeared within the Carteneau skies in the Calamity period. Beenu, named following a legendary bird, defines a shining object that can rise in brilliance.
To purchase this mount, you need to have an account in Final Fantasy XIV: Mog Station. By accessing it through the Mog Station, you can use it randomly on multiple characters. Simultaneously the mount purchase shall get applied to every other character that you have created within the service account.
20. Black Pegasus
This mount is certainly a rare drop that you can find within the Gold-trimmed Sacks. The Gold-trimmed Sacks can be found on the 151-200 floors located in the Palace of the Dead.
If you have obtained this mount from the Gold-trimmed Sack then it will get renamed into 'Night Pegasus Whistle'. Make use of the whistle to rightly claim the mount and get hold of the Black Pegasus as well.
21. Bomb Palanquin
You must reach and complete Rank 4 reputation within the Kobolds to obtain this mount. The Kobolds daily quests can be easily unlocked after surpassing the level 40 in the Highway Robbery quest. When compared to other ff14 mounts, this one has a flying ability that you can make use to fly around instantly.
21. Boreas
This mount drops from the Shiva within the Akh Afah Amphitheatre. It's a level 50 trial that demands a quick party from a set of 8 players. To rightly unlock the trial, you need to complete the 'Let Us Cling Together' quest, along with the Striking Tree Extreme version.
22. Behemoth Barding
Purchase Final Fantasy XIV: Realm Reborn Collector's Edition to add the Behemoth Barding to your account. This particular item has been classified into an in-game item holding multiple bonuses.
23. Calvary Drake
This is yet another Dino type of mount that you can obtain after unlocking Rank 4 in Amalj'aa. You can also try unlocking the daily quests in Amalj'aa to let this mount get automatically added to your mount list.
24. Chocobo Bardings
To properly equip the bardings, you need to go to the Actions & Traits, navigate to the Main Commands and then to the Companion. The Armor section can be located at the bottom part. If you are looking forward to equipping these particular bardings to your character, then you need to click upon the small chocobo icon found at the middle part of the screen.
This particular clicking action shall forward you to the Companion. Scroll down the bottom part of the screen and you must witness a section named 'Gear'. Change every other piece of armor slots with the wearable you have on-board.
25. Citrine Carbuncle
All you need is an account to get hold of this mount. Through the Mog Station, the mount can be used to take forward various actions with multiple characters. As the mount gets applied to every other character present within the service account, you can randomly use them as per your needs.
26. Cloud Mallow
Release along with the patch named Revenge of the Horde, this mount costs around 200,000 gil. If you have attained the Sworn reputation and completed the Moogle Daily Quests then this mount shall be there for access in your account. To unlock the quests, complete level 50 of stones and quest tricks. You need to start this particular quest level by speaking with the Seething Stonemason
present in the Churning Mists.
27. Coeurl
To attain a Coeurl, you need to purchase the Realm Reborn Collector's Edition copy at first. This particular mount binds with your account, and there are no traditional possibilities. Surpass level 20 and purchase personal chocobo mount to take the Coeurl for a ride
28. Cavalry Elbst
Make sure to reach the Rank 4 reputation along with Sahagins to obtain this mount from the Sahagin Beast Tribe Quests. Like other ff14 easy mounts in this guide, you also have to make some efforts to unlock it. To unlock the Sahagin daily quests, you need to complete level 44 quest of 'They Came from the Deep'.
29. Centurio Tiger
To attain this mount you must have completed the 'You Got Game' achievement. First of all, kill about 3000 A Ranks, along with 2000 S Ranks to unlock this particular achievement.
30. Company Chocobo
Born and bred within the state of Ishgard, the company chocobos are known to be geldings representing rouncey variety.
31. Renting the Chocobo
As an active gamer, you can easily rent the chocobo for a period of ten minutes. You can find them available at the chocobo stable for a rental price rate of about 800 gil.
32. Personal Chocobo
There are quite a number of quests that you need to complete to join with the Grand Companies. The quests like 'The Order of the Twin Adder of Gridania', 'The Maelstrom of the Limsa Lominsa', or 'The Immortal Flames of Ul'dah', are some of the quests that you need to complete at first.
Later on, choose the company and ensure to reach the third class rank that will further hand over a quest that you can make use of to earn seals. This way, you will have a valid Chocobo License that can be used to have a personal Chocobo. Take over the Chocobo Issuance pass and converse with the vendor to receive your personal Chocobo mount.
33. Chocobo Barding
The Personal Chocobo mount can be equipped with the bardings that are known to be themed armors widely used for both battling and decorative purposes.
34. Chocobo Battle Pet
Make use of the Chocobo in the battle field shall help in gaining points that can be used in the future to improvise your battling skills and abilities. Once your gaming character has surpassed level 30, the Chocobo mount shall be made available to help you in the battles. All you need to do is to travel towards the South Shroud, and then head to the Camp Tranquil to pick up the mount.
35. Ceremony Chocobo
By wearing the ceremonial barding, the snow while chocobos, said to be born in Ishgard are bred to use within the Ceremony of the Eternal Bonding. Once the formal proceedings have come to an end, you can mount this particular snow-white chocobo to your partner, and together ride all above the sunset.
Acquire this mount from the Platinum Plan and Gold Plan of Eternal Bond for Ceremony. Along with your partner in the gameplay, you need to have identical wristlets to take over this particular Final fantasy 14 mounts.
Both the players who are about to get married must invest on the same plan (either platinum or gold). After this, you shall receive the two-seater mount that can let you fly around with your partner and unlock more achievements with less time spent upfront.
36. Draught Chocobo
To add the Draught Chocobo mount to your collection, you need to invite anyone of your friends to join with the game and then further subscribe for ninety days as well. Make use of the game-time card to purchase the subscription days. This two-seater mount can be used to fly around with the fellow player sitting in the back. As the mount binds with your account there is no way to trade them for another.
37. Direwolf
This mount can be purchased by investing 120,000 gil. Only players who have reached the Sworn reputation shall become eligible to purchase this mount within the Ixal Daily Quests. Speak with the Scarlet in the Adder's Nest, located in New Gridania to unlock the quests.
38. Egg Harness
This reward shall get added to your account after completing the Hard-boiled quest from the Hatching Tide event. The barding has only the head-piece, which you can, later on, make use of as per your convenience.
39. Eerie Barding
Recognized as a decorative chocobo costume, this barding can be used while attending the All Saint's Wake Halloween event. To add this to your collection of ff14 mounts, you need to exchange about x10 number of Demonic Cookies, and then trade them with NPC Shady Smock.
40. Fat Chocobo
Purchase Final Fantasy 14: Collector's Edition for PS4 to fly around using this particular ffxiv beast tribe. This is a single-seater seat, and can fly at a rapid speed if at all you are rightly using it to complete the quests.
41. Fae Gwiber
This mount shall be rewarded after facing down the Queen Titania in Dance Plague. Although this is not a guaranteed mount reward, you must try out your luck. You can instantly double up the speed if at all you are lucking enough to get this mount by defeating the Queen.
42. Firebird
The Far East is said to be the home for many legends, who are ready to sacrifice their own lives to save the entire world.
The Firebird belongs to one such legends, and can be attained in the form of a mount.
Unlock this mount by obtaining the below-mentioned lanner mounts in the first place.
Warring Lanner
White Lanner
Round Lanner
Sophic Lanner
Rose Lanner
Demonic Lanner
Dark Lanner.
After acquiring all these mentioned lanner mounts, you shall be further rewards with the Firebird mount, after completing the quest named 'Fiery Wings, and Fiery Hearts'.
43. Fenrir
This mount gets rewarded from the well-known Manderville Gold Saucer. You need to purchase in a total of about 1,000,000 Manderville Gold Saucer Points (MGP) from Gold Saucer Attendant. The Gold Saucer is said to be a game center hosting various mini-games like Triple Triad, Chocobo Racing and other different activities that you can participate to earn tokens. It can be traded for Gold Saucer rewards as well.
44. Goten
Complete the achievement named, Fatal Feast to have this mount to your collection. You will have to win at least thirty matches within the Feast. Equip the Garo ffxiv titles and complete the matches to earn this reward.
45. Goobbue
Search and speak with Wandering Minstrel to obtain Goobbue mount. You can get hold of this mount only once, which is why you must never miss the chance.
46. Gloria Class Airship
Complete the 'You Are What You Eat IV' achievement to get this mount as a reward. This particular mount can be obtained through the PVP arena. You must win about two hundred matches in total within the Feast. Complete the level 60 quests, especially 'A Seat at the Feast', to unlock and enter into the Feast.
47. Korpokkur Kolossus
This mount shall be rewarded by completing the Manderville Gold Saucer. You need to purchase 750,000 Manderville Gold Saucer Points (MGP) from Gold Saucer Attendant. Alternately, you can also purchase the required MGP using the Gil, yet, this option is only allowed for few gamers having MGP under 500.
Make use of the airship to travel towards the Manderville Gold Saucer. If at all the airship is not said to be accessible then complete the quest named, 'It Could Happen to You', and then try again.
48. Kirin
Complete the quest named 'A Legend for a Legend' to obtain this mount. You need to have the Boreas, Aithon, Gullfaxi, Enbarr, Xanthos mounts, and Markab. After obtaining all these need mounts, you shall get hold of the quest from the NPC Wandering Minstrel present in the Mor Dhona. This mount can be used to fly around as well.
49. Logistics System
Participate and complete the achievement named, 'Behind the Enemy Lines' to add this mount to your ff14 mounts collection. You must obtain about two hundred of Frontline victories within the Grand Company. After having the 200 wins by your side, the reward, which is the Logistics System key shall get added to your profile. Tis mount is also called as the ADS. After Patch 3.1 released, the mount has been provided with a flying option.
50. Managarm
Obtain this mount after trading about 8 Gold Chocobo Feathers with the NPC Calamity Salvager. Get holds of the Gold Chocobo Feathers by following the Recruit friend campaign. You need to recruit one of your friends to receive five Gold Chocobo Feathers.
In total, you must recruit two friends to attain the needed Gold Chocobo Feathers. If at all your friends has subscribed for a period of 150 days then you are about to receive extra five feathers to your gaming profile.
51. Manacutter
This is a flying mount that can be attained by completing the main scenario quest named, 'Into the Aery.' At first, complete level 55 to unlock the quest. After surpassing the challenges present in the 'Into The Aery' quest, you shall be rewarded with this mount.
52. Magitek Armor
If you have recently completed level 50 along with the main story quest then this mount shall be made available for you. Although it takes time to surpass the challenges present in the main story quest, attaining the mount entails maximum benefits.
You need to pass through dungeons, hard quests, and primal battles to attain the mount. After patch 3.1 got released, this particular mount can be used to fly around.
53. Markab
Defeat the Ramuh within the Striking Tree in Extreme to get rewarded with this mount. It is a level 50 trial that needs 8 players to use and explore its fullest potential.
54. Nightmare
This mount drop comes under rare collection and must be picked up from the Garuda Extreme. It shall drop anywhere between the Titan Extreme and the Ifrit Extreme. Also, look for the drop while exploring the Ex Primals.
55. Pegasus
Released with the patch 3.1, this mount can be purchased from Spoils Collector located in the Pillars. It costs about 99 Brass Sky Pirate of Spoil. Earn the Brass Sky Pirate of Spoil by trading any of the acquired gear from the famous Diadem.
56. Parade Chocobo
Complete the achievement named, 'Leaving a Better Impression II' to obtain the Parade Chocobo mount. Also, you need to have about three thousand player commendations to use the mount in the first place. You will have to converse with the Jonathas living in the Old Gridania to further receive relevant rewards.
57. Pack Faehound
Obtain this mount by completing the Feast Rewards in Season 4. You must achieve the top position within the data centers. Once the season 3 ends, the top thirty players coming from every other data center shall further receive this particular mount as a free reward.
58. Raigo
The Raigo mount can be acquired after completing the achievement named 'Furious Fatalities'. As a player, you must win in a combination of about sixty battles within the Frontline campaigns and in the Feast. Participate in these matches with Garo ffxiv titles to get Raigo added to your existing list of mounts.
59. Reveling Kamuy
You must defeat Susano Ex to receive and use this particular mount. Reveling Kamuy shall be sent as a drop and you must collect it to start using it.
60. Rose Lanner
This particular ferocious bird is more than enough to support the warrior, and their fellow keen talons. Anyone who has made an attempt and attained this mount shall further unlock and achieve things that come by their way.
Being a rare drop, look for this mount within the Thok ast Thok. Make sure you have passed through level 60 to enter into the trial. Unlock the trial by completing the side quest named, 'Thok Around the Clock'. Also, you will have to speak with the Unukalhai within the Rising Stones.
61. Round Lanner
This bird is possessed with high levels of dignity that is way equal to their noble personages, whom they are about to serve. The ancient Ishgardian Knights are known for indulging themselves in the falconry with their lyncean eyes preying all around from both the ground and air levels.
Being a rare ffxiv mounts, never miss to obtain it within the Minstrel's Ballad present in the Thordan's reign. You need to bypass level 60 and throw a party with eight players to unlock the trial. You will have to speak with the Alys, Mor Dhona to further explore with the Thordan's Reign quest.
62. Syldra
This flying and diving mounts can be used to fulfill your adventurous needs in the gameplay. The Stormblood expansion pack that got released in the year 2017 has them on-board. You need to meet up with certain conditions to dive and fly through Syldra. Flying is said to be limited within the Heavensward and the Stormblood areas. Purchase the Stormblood Collector's Edition to have this Bonus 6 mount to your gaming profile.
63. Striped Ray
Trained and raised by the famous Kojin, the Striped Ray follows the footstep of its masters. It has a flat body that lets it hold onto aether-imbued wings letting it catch wind and water, glide through the sky and sea at ease. Purchase this mount from the Shikitahe within the Ruby Sea. One thing that you need to take note of is that this mount can be only purchased if you have surpassed Sworn's reputation with the Kojin.
You might also like - 24 Awesome Final Fantasy XIV Mods for Dope Gaming
64. Storm Warsteed
Complete the achievement named 'A Line in the Storm IV' to add this mount to your profile. It can also be obtained through the Frontline PVP. You must win about one hundred battles within the Maelstorm.
65. Sanuwa
The Sanuwa ff14 mounts shall cost about 200,000 gil. It can be purchased from the Luna Vanu present in the Sea of Clouds. You must have reached the Sworn reputation within the Vanu Beast Tribe to become eligible to purchase the mount.
Start by completing the quest named 'Three Beaks to the Wind' at the level 50, and then further proceed with the next quest by speaking to Sonu Vanu. Other than these, you must have also completed the MSQ (Main Story Quest) within the Pursuit of the Past.
66. Triceratops
This is a dine type of mount that shall be rewarded for potential hunters who have said to be completed 2000 A-rated ranks, and 1000 S-rated ranks within Norvrandt. After completing these mentioned ranks, you are about to earn 'Nuts and Nutsy' achievement featuring the Triceratops mount.
67. Twintania
Trade about 15 Gold Chocobo Feathers with the NPC Calamity Salvager to add these ffxiv mounts to your collection. Alternatively, you can obtain Gold Chocobo Feathers by participating in the 'Recruit a Friend Campagin'.
All you have to do is recruit one friend to receive 5 Gold Chocobo Feathers. Make sure to recruit at least three friends to meet the expense of this mount. If your friend has subscribed for 150 days then further you shall receive about 5 Gold Choco Feathers.
68. True Griffin
The True Griffin mount comes from Madhura and does cost about 18 Ananta Dreamstaff. To add it to your mount collection, you must have bloodsworn with Anantas or Sworm.
69. Unicorn
Conjurers class can wisely make use of this mount, yet, anyone who has successfully completed the quest can make use of this mount, irrespective of the class they belong to. Your gaming character must surpass level 30, and complete the class quest.
After fulfilling the requirements of level 30, you must speak to Braya to attain the quest named 'Unicorn Power'. Once the user finishes quest hands back with the rewards then you will have a whistle that can let the Unicorn summon as per your request.
70. Wyvern
This mount released along with patch 3.1. It can be purchased from the Bertana in Idyllshire (y5,x5). It costs about 6 clan mark logs. The clan mark logs cost about 500 Centurio Seals per unit. The 6 clan mark logs can be purchased from the Ardolain in Foundation.
71. Witch's Broom
Walkthrough the All Saints' Wake Halloween Seasonal Event (2015) to obtain witch's broom FF14 easy mounts easily. You must be in level 20+ to start completing the quests for this particular event. All you need to do is to speak with the Adventurer's Guild investigator in the North Shroud.
Eventually, you will start playing the Investigating the Inimical quest, along with Joining the Circus, later on the Sweeping the Meadows. Complete the entire quest chain one after another to earn the much-needed rewards. Alternatively, you can purchase this mount through the Mog Station. you can use it on one single character if you tend to purchase them this way.
72. White Lanner
This mount is certainly a rare drop that you must never miss to attain from Limitless Blue. Surpass level 60 and through party with 8 of the players. Unlock the trial by completing the Diabolical Bismarck sidequest. Speak to the Unukalhai within the Rising Stones to get into the quest.
73. Whisper-Go
Add this mount to your existing collection of ff14 mounts by participating in the Yo-kai Watch: Seasonal Event. You need to have 13 Yo-kai minions in hand to get hold of this mount. Also, ensure you pass through level 15+ and complete the main scenario quests named 'The Gridanian Envoy', 'The Ul'dahn Envoy', or 'The Lominsan Envoy'.
Start the event quest by conversing with the Poor-heeler Youth. You must earn the Yo-kai medals, and get equipped with Yo-kai watch during the conversation session. Exchange the Yo-kai medals with Yo-kai Minions by speaking to the Wandering Executive within the Gold Saucer. After passing through all the achievements, speak with the Jonaths, and the Share a Tale.
74. Warring Lanner
This mount has been released along with Patch 3.2 – named as the Gears of Change. The drop chance happens within the chest in the Containment Bay S1T7. You have to unlock this trial by surpassing level 60 and by throwing party with minimum 8 players.
75. War Tiger
To attain War Tiger mount, you must successfully complete the achievement named 'Tank You Gunbreaker II'. Also, you must complete the 200 dungeons or the Extreme Trials from level 60+, and the leveling roulette representing as the Gunbreaker.
76. War Panther
This single black war panther has been rightly trained to serve dedicatedly to its master. Obtain this mount after completing 'But Somebody's Gotta Do It' achievement. To take forward this particular achievement, you must have completed 200 level of full party duties in the form of a Dark Knight. The level 50 dungeon named 'The Binding Coil of the Bahamut' is a part of this.
77. Xanthos
This drop can be found within the Howling Eye – Extreme. It is a level-50 trial that requires a party from 8 players. Unlock the trial using 'Galeforce Warning' quest, where you will have to defeat the Titan in the Navel and complete Prime Nature.
Frequently Asked Questions
Q1. How to get FFXIV mounts ff14 mount quest ?
FFXIV players can easily acquire mounts by completing the FF14 MSQ list. Complete the story quest ffxiv titles one after another to level up and make use of the mounts that get added up to your account. If you are not able to complete a quest, participate in mini-games, earn tokens, and then trade them for the mount value.
Q2. When and where I can use FFXIV mounts ?
Mounts are universal in general, irrespective of the job or class you belong to. The mounts are available for access from Level 20. You can use it as a flying vehicle to pass through the quests, find valuable items, and collect them to be the winner of the gameplay.
Q3. Do FFXIV mounts operate at different speeds?
Final Fantasy 14 mounts operate and move around in the same speed count in-default. However, you can upgrade the mount speed twice its power by progressing in the main quest. Players can unlock the very first speed upgrade by completing the main quest.
Q4. What are the ffxiv msq list To Use to fly around?
Ground mounts like Company Chocobo can fly around with one player. You can fly in and around Ishgard and Coerthas Western Highlands. Once you sit on the flying mount, the overall speed of it will double up to let you reach around at ease.
Q5. Is it possible to fly in ffxiv?
Any player can fly using a mount after consistently completing the ff14 MSQ (Main Scenario Quest). Players can unveil Final Fantasy 14 mounts after bypassing the level 20.
Q6. How many numbers of Aether currents can a player use to fly around?
After acquiring Aether Currents, as a player, you unlock the capability to fly on the mounts. Every other zone has its own number of Aether currents. For example, the Stormblood and Heavensward have about 15 Aether Currents, whilst the Azys Lla has only 5 Aether Currents.
Q7. What are the possibilities to fly in Shadowbringers?
To fly in Shadowbringers, you must collect at least 15 Aether Currents within the provided zone. After collecting the needed Aether Currents you will get an option to fly using any mount.
Q8. What is meant by Aether Current?
Aether Currents in FF14 MSQ are special locations that need to be unlocked to access it. Then you will get a choice to pick from the ffxiv msq list to fly in and around the particular zone.
Q9. How to fly in and around Shadowbringers?
FFXIV players must equip the highly-needed Aether Compass to unlock the flying option in Shadowbringers. Find the Aether Compass, get seated on the mount, and start exploring the nearby located FF14 MSQ.