The heart of Final Fantasy 14: Realm Reborn lies on mounts as it is the only means of transportation that can let you level up at ease. Collecting every other possible ffxiv mounts is certainly not an easy task. The mounts will get added to your player profile by completing certain tasks and tweaks in the gameplay. Before starting to read through our mount obtaining guidance, make sure you have collected at least 15 of it from the starting zones to unveil the flying skill.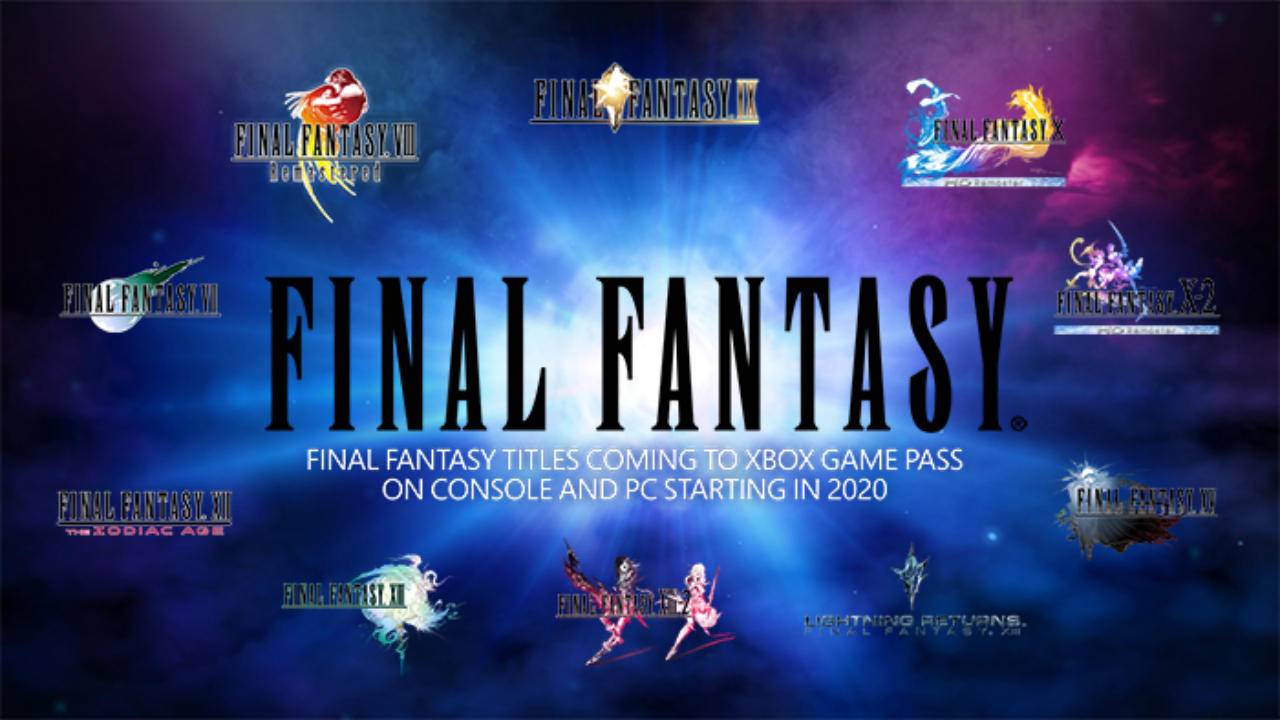 There are numerous mounts you can get to explore while playing Final Fantasy XIV, and each one of them holds onto a unique action. The distinctive mounts in FF14 get categorized into two groups, namely, 
Ground mounts

Flying mounts
The FF14 MSQ (Main Scenario Quests) creates and develops an interesting storyline. To complete every other quest scenario, as a player you need to have relevant mounts on-board.
Obtaining the first of all the available ffxiv mounts
As mentioned earlier, the first mount can be obtained after joining the Grand Company in Level 20. By reaching this level, you will be offered a premium membership from any one of the listed Grand Companies, which does have a huge impact on the ffxiv main story quests. After completing the sign-in process with the Grand Company, you will get rewarded with a Grand Company Chocobo. The Chocobo is an ostrich look-alike creature that contributes much to the Final Fantasy's mythology and many ardent fans of Final Fantasy VII can identify it at ease. 
Chocobo holds onto travel boosting and speed up benefits that can let you enter into the next scenarios without facing many hurdles. 
FFXIV mounts List mentioned with possible ways to obtain them
The following is the set of final fantasy 14 mounts that can be obtained and used as per the guidance list and points mentioned below. Make sure to give it a read so that you can keep traveling in Final Fantasy 14 bypassing any obstacle that comes by your way.
Adamantoise
Known as Thavanair's native, the Adamantoise were once impossible to attain. From the consistent efforts made by FF14 game enthusiasts, now anyone can easily get to access this particular mount. 
This particular mount will be automatically rewarded to your account by the Manderville's Gold Saucer. You must have 200,000 Manderville Gold Saucer Points (MGP) to purchase and add them to your gaming profile. If you are short of MGP, then earn tokens by playing and completing mini-games like Triple Triad, Chocobo Racing, and much more. Trade earned tokens to acquire the needed MGP. Alternatively, players who have lesser MGP on-board can purchase MGP using Gil.
You must at first travel towards Manderville's Gold Saucer by wisely using the airships that you have earlier been rewarded by the city-states. Complete 'It Could Happen to You' quest to start using the airship. Acquire access to this particular quest by completing any one the main FF14 MSQ like Lominsan Envoy, Ul'dahn Envoy, or Gridanian Envoy.
Aerodynamics System
Complete the FF14 MSQ list till 'Blaze of Glory V' to start flying single-handedly. Win 100 Fields of Glory matches from any one of the joined Grand Companies to let Aerodynamics System get added to your FF14 gaming profile. In-default, the Fields of Glory quest gets automatically unlocked for FF14 players who have completed the Frontline quest. 
Ahriman
Ahriman mounts in FFXIV shall get automatically added to your account if at all you have earlier paid for 90 days active subscription. Popularly called as the Voidal Resonator, this particular mount comes under the Rank 3 Reward section. The Ahriman mount can be vitally used to fly around places as per your need.
Aithon
Aithon gets dropped from the Ifrit within the Bowl of Embers. You must form a party of 8 players to obtain this level 50 trial. The only way to unlock this trial is by participating in the Ifrit Ain't Broke FF14 MSQ. Make sure to complete 'Quake Me Up Before You Go O'Ghomoro' and defeat Titan at the 'Navel Extreme' to complete the quest and attain Aithon. 
Alte Roite
Obtain this

mount in ffxiv

by completing the quest named 'Alte Roite Prism'. After successfully completing the quest, Alte Roite will be dropped from the Deltascape V4.0.
Amaro
Complete the achievement named 'Life of Adventure IV' to get Amaro added to your FF14 mounts list. You must be in level 80 in all the DoM and DoW to get indulged in this quest and acquire Amaro to fly around.
Amber Draught Chocobo
You need to have at least 8 Gold Chocobo premium feathers to trade and buy this particular mount. If you are low in the count with Gold Chocobo Feathers, then obtain it by participating and completing the Recruit Friend Campaign. You just need to find and recruit two of your friends to let this particular mount affordable in the first place. For recruiting one friend you will be provided with 5 Gold Chocobo Feathers, and for recruiting two friends, the number doubles up. After recruiting a friend if at all they have subscribed for a period of 150 days then your FFIV gaming profile will be gifted with 5 more Gold Chocobo Feathers. This is a two-seater mount that you can make use of carryover another player while flying around the gaming scenarios.
Aquamarine Carbuncle
You need to have an account to access this particular mount. Visit FFXIV: Mog Station, log in using your gaming credentials, and then obtain the mount. You can make use of it for multi-characters in one gameplay. The purchased amount shall get applied to every other character present within the gaming account. 
Archon Throne
Rewarded by the Manderville's Gold Saucer, the Archon Throne as the name says is a throne type of mount. You need to trade-in about 750,000 MGP to get this mount and complete every other upcoming FF14 Quest list at ease. Low in MGP, get indulged in mini-games and other possible activities to earn tokens that can be traded for MGP.
Astrope
This mount has been released with the 3.3 Patch of Revenge of the Horde. As this is a two-seater type of mount, you can fly together with your fellow teammate. You have to complete the quest named 'I Hope Mentor Shall Notice Me VI' to add this mount to your profile. Alternatively, you can achieve it by completing about two thousand duties through the Duty Roulette: Mentor.
Battle Lion
You need to represent as a Paladian to unlock this particular mount achievement. Complete the extreme trials, 300 dungeons, and the leveling duties or duty roulette dungeons to let this type of ffxiv mounts get added to your gaming profile.
Battle Panther
If you are representing the gameplay as a Dark Knight then this particular mount shall benefit you more when compared to the other ff14 mounts. Complete leveling duties, roulette dungeons, extreme trials, and 300 dungeons get this mount added straight to your profile.
Black Chocobo
Finding it difficult to get through the ff14 quest list then this is the mount that you must obtain in the first instance. It can be used as a single-seater mount to fly and complete any quest without facing many hurdles. You have to bypass MSQ Divine Intervention to let Black Chocobo get added to your mount list.
Fat Chocobo
Purchase Final Fantasy 14: Collector's Edition for PS4 to fly around using this particular ffxiv beast tribe. This is a single-seater seat and can fly at a rapid speed if at all you are rightly using it to complete the quests.
Fae Gwiber
This mount shall be rewarded after facing down the Queen Titania in Dance Plague. Although this is not a guaranteed mount reward, you must try out your luck. You can instantly double up the speed if at all you are lucking enough to get this mount by defeating the Queen.
Triceratops
This is a dine type of mount that shall be rewarded for potential hunters who have said to be completed 2000 A-rated ranks, and 1000 S-rated ranks within Norvrandt. After completing these mentioned ranks, you are about to earn 'Nuts and Nutsy' achievement featuring the Triceratops mount.
Calvary Drake
This is yet another Dino type of mount that you can obtain after unlocking Rank 4 in Amalj'aa. You can also try unlocking the daily quests in Amalj'aa to let this mount get automatically added to your mount list. 
Raigo
The Raigo mount can be acquired after completing the achievement named 'Furious Fatalities'. As a player, you must win in a combination of about sixty battles within the Frontline campaigns and in the Feast. Participate in these matches with Garo title to get Raigo added to your existing list of mounts.
Reveling Kamuy
You must defeat Susano Ex to receive and use this particular mount. Reveling Kamuy shall be sent as a drop and you must collect it to start using it. 
Rose Lanner
Rose Lanner is a rare drop that can be attained after completing the Thok at Thok achievement. You must have also completed the trial named 'Thok Around the Clock' to unlock this mount. 
Frequently Asked Questions
FFXIV players can easily acquire mounts by completing the FF14 MSQ list. Complete the story quest titles one after another to level up and make use of the mounts that get added up to your account. If you are not able to complete a quest, participate in mini-games, earn tokens, and then trade them for the mount value.
When and where can FFXIV mounts be used?
Mounts are universal in general and can be vitally used, irrespective of the job or class you belong to. The mounts are available for access from Level 20. You can use it as a flying vehicle to pass through the quests, find valuable items, and collect them to be the winner of the gameplay. 
Do FFXIV mounts operate at different speeds?
Final Fantasy 14 mounts operate and move around in the same speed count in-default. However, you can upgrade the mount speed twice its power by progressing in the main quest. The very first speed upgrade can be unlocked by completing the main quest. 
What are the FF14 MSQ mounts that can be used to fly around?
Ground mounts like Company Chocobo can fly around with one player. You can fly in and around Ishgard and Coerthas Western Highlands. After getting seated on the flying mount, the overall speed of it gets doubled to let you reach around at ease.
Is it possible to fly in ffxiv?
Any player can fly using a mount after consistently completing the ff14 MSQ (Main Scenario Quest). Final Fantasy 14 mounts get unveiled after bypassing the level 20.
How many numbers of Aether currents can a player use to fly around?
After acquiring Aether Currents, as a player, you have unlocked the capability to fly on the mounts. Every other zone has its own number of Aether currents. For example, the Stormblood and Heavensward have about 15 Aether Currents, whilst the Azys Lla has only 5 Aether Currents. 
What are the possibilities to fly in Shadowbringers?
To fly in Shadowbringers, you must have collected at least 15 Aether Currents within the provided zone. After collecting the needed Aether Currents you shall be provided with an option to fly using any mount, known for hosting the flying option in the first place.
What is meant by Aether Current?
Aether Currents in FF14 MSQ are special locations that need to be unlocked to access it. After unlocking them, you shall be provided with a choice to pick from the mounts list to fly in and around the particular zone.
How to fly in and around Shadowbringers?
FFXIV players must equip the highly-needed Aether Compass to unlock the flying option in Shadowbringers. Find the Aether Compass, get seated on the mount, and start exploring the nearby located FF14 MSQ.